Recyclever AM3

Do you need a machine that offers big capacity to collect and big capacity to advertise? Look no further than the Recyclever AM3.

Previous
Next
About the Recyclever AM3 Reverse Vending Machine

The AM3 is the largest model in the Recyclever Range. Our largest bin capacity means this machine is perfect for busier environments, or environments where space saving isn't an issue. The larger bin reduces collections and therefore saves you time and money. Not only that, our 49'' Programmatic Media Screen provides endless Marketing opportunities and revenue generation.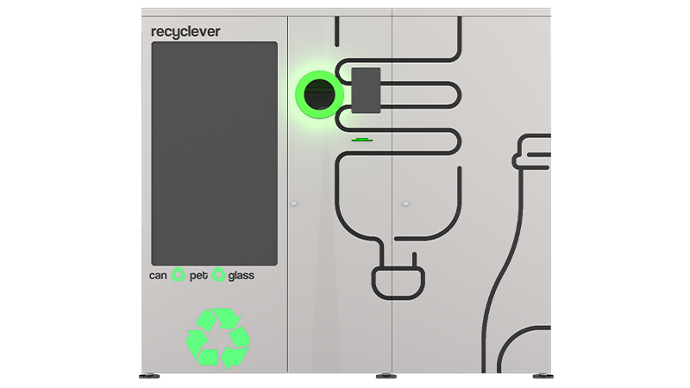 Also available with Glass Recycling
The option glass recycling module expands the capabilities of the Recyclever AM3 by allowing the acceptance and filtering of glass.
Get started on your journey:
Features
Recyclever AM3

Location Internal/External

Dimensions (Standard) 1200(w) x 1780(h) x 830(d) / 1960(w) x 1780(h) x 830(d) With Glass

Footprint 1m2 / 1.63m2 With Glass

Machine Weight TBC

User interface Screen Size 10"

Media Screen Size 49"

Reward System Digital and Paper Rewards

Material Types Glass, PET, Aluminium and Steel

Bin Capacity 700 Units

Material Separation YES

Barcodes EAN/QR

Operating Voltage 240v

Authentication Barcode, Weight, Dimensions, Material and Shape

Container Size Max 3Lt

Compaction YES

Power Supply 13 Amp 3 Pin

Productivity Up to 15 units/Min

IP Rating IP40 (Under Cover)

Temp Range -10 to 40 Degrees