The Scottish Deposit Return Scheme (DRS) is coming!
The launch date is set, 16th August 2023.

 On 16th August 2023, Scotland will officially rollout DRS (Deposit Return Scheme) across the country, following similar models seen across Europe. Time is of the essence, and with this in mind, Recyclever are here to help guide you through the process.

Reverse Vending Machines will be an integral part of the Scottish DRS. Not only are they practical for business owners, but they're also profitable. As part of the scheme, the vast majority of retailers and hospitality will be required to provide a return point for recyclable containers to be returned. A Reverse Vending Machine takes the hassle out of this process, and the scheme administrator (Circularity Scotland) rewards the retailer with 3.55p for every container recycled on your premises.
150 containers/day returned to your premises, over the course of a year, would yield around £2000.

A Reverse Vending Machine ensures that the transition to a Circular Economy is efficient, uncomplicated, sustainable, and practical. Recyclever can cover all the angles for you while you concentrate on running your business, safe in the knowledge that you and your customers are helping to make a difference.

Book a
FREE
consultation with our DRS experts.
Talk to us about our range of Reverse Vending Machines.
We have Reverse machines in a number of sizes, and with different functionality, depending upon the size of your premises and your individual needs.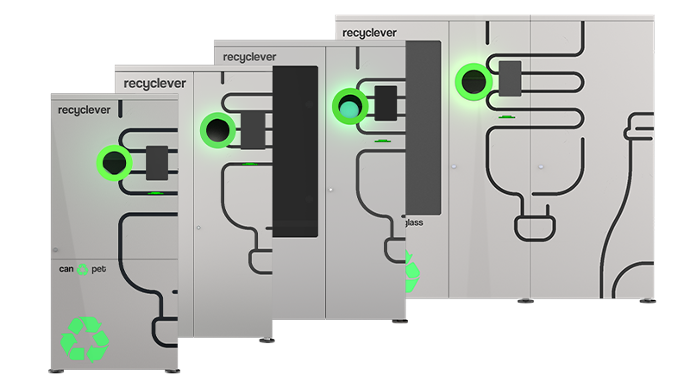 What part do I play in the DRS?
Retailers and businesses that sell drinks will have the following responsibilities:
Provide somewhere for consumers to return their bottles and cans.
Collect these returned containers and store them.
Pay deposits back to the consumers.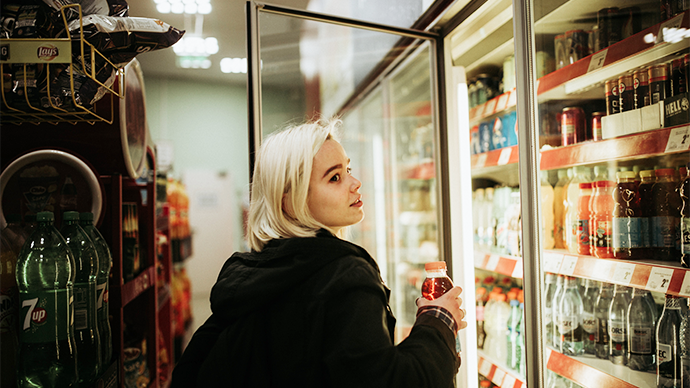 What's in it for me?
In return for your contribution to the DRS (your customers, community and the environment) you'll receive a handling fee:

3.55p

per container for the first 8,000 containers returned weekly using an RVM and

1.35p

for each additional container.

2.69p

per container for manual returns.