The RVM range

Recyclever reverse vending machines are available in varying sizes, with or without glass modules to suit your collection needs and suit your individual environment.
Though footprint differ each machine is built with the same exceptional technology. Our RVMs are standalone and plug & play.


Previous
Next
REVERSE VENDING MACHINES
The complete lineup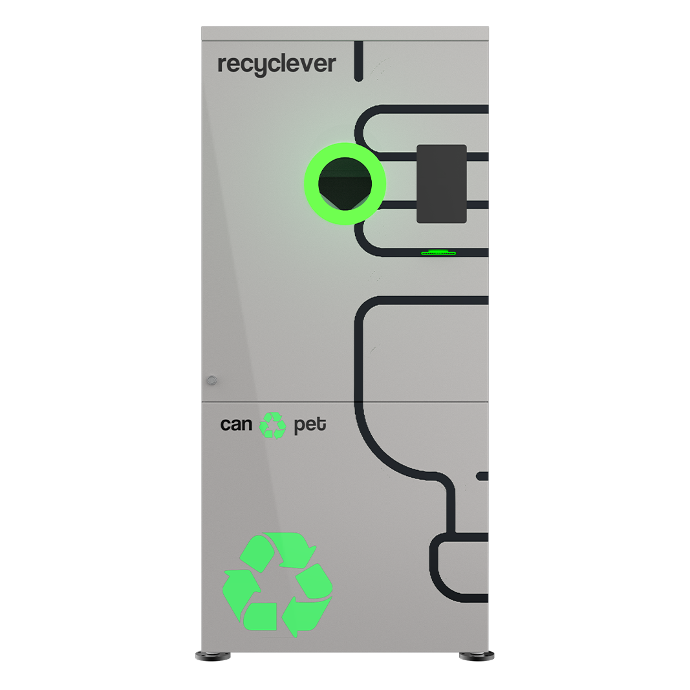 AM1
The Recyclever AM1 is the smallest machine in our range. Perfect for environments where space is at a premium. The AM1 may be small but has all the same technology and functionality as our larger models.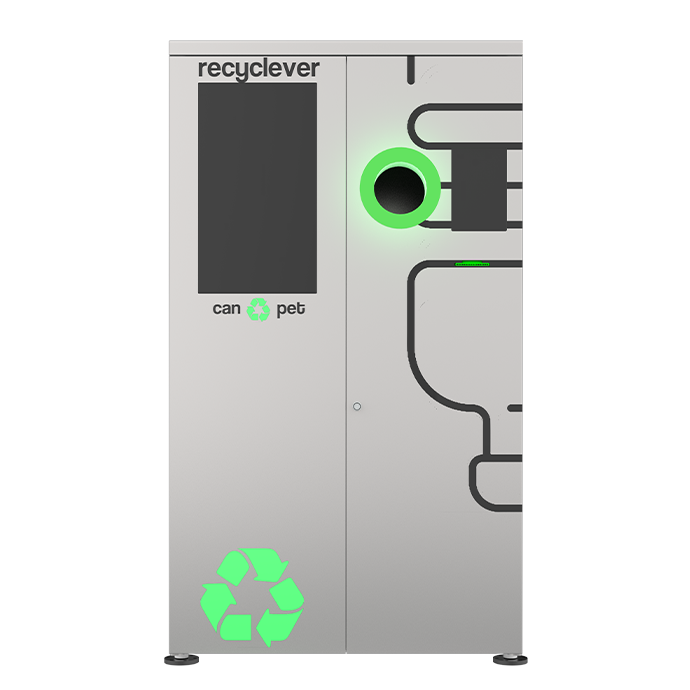 AM2
The Recyclever AM2 is the best of both worlds. Compact in size, larger capacity than AM1, and has a 27'' Media Screen to generate advertising revenue or simply provide Users with live updates.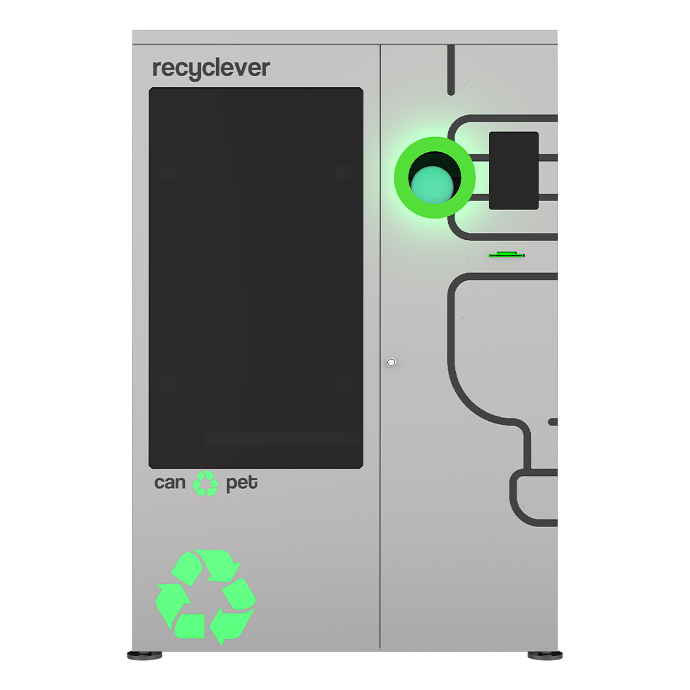 AM3
The Recyclever AM3 is the largest model in the Recyclever Range. Perfect for environments with a higher footfall, the larger bin capacity provides higher efficiency and versatility. Not only this, but a high resolution 49'' Media Screen provides the ideal platform to generate advertising revenue.
Configuration Sorting
Choose the materials your RVM will collect and how they are organised.
The Digital Side
From your own collection system to a fully DRS-compliant operation.
Barcode Database
Accept any container or upload the data of those to be accepted.
Shapes Archive
We will configure our AI shape recognition to your needs.
Voucher Production
Printed with serial codes, printed with unique codes or digital.
Media Power
Use the screens to interact with consumers.
Touch Screen
Adopt our default interface or configure your own.
Media Screen
Prepare your own content or engage with your suppliers to sponsor.
Content Management
Use our platform or connect it to specific video management platforms.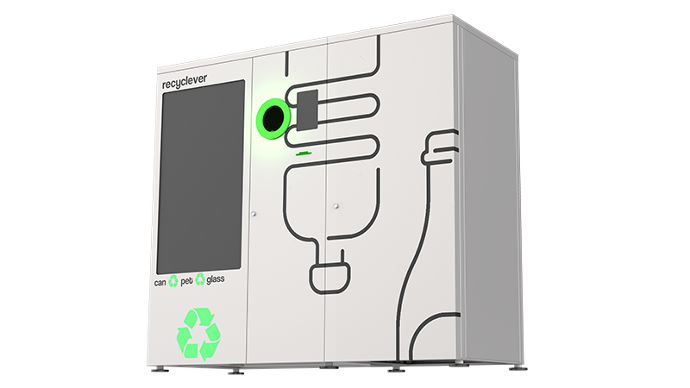 Glass Unit
In combination with the sorting mechanism, you can add a Glass Unit to any of our RVM Models. Glass containers are dropped in a wheelie bin to allow natural breakage.
At the forefront of Technology...
Shape Recognition
Recyclever's unique Shape Recognition Technology enhances Safety & Fraud Prevention across our entire Machine Range. Read More.

Media Screens
Our AM2 & AM3 Reverse Vending Machines come complete with state if the art Media Screens. The AM2 has a 27'' Media Screen, and the AM3 has a 49'' Media Screen. Read More.



Glass module
Need to accept glass? Our glass module can either be specified at the point of purchase or be purchased separately and retrospectively fitted at your convenience. Read More.
Traffic Lights
Our Reverse Vending Machine range integrates an informative, traffic light system. This is a simple way to inform you and your customers what is happening within the machine. Read More.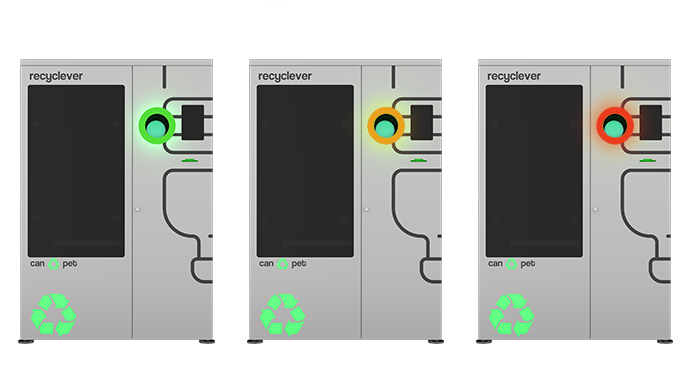 Why Buy Recyclever...
In house Design and Manufacturing
Recyclever is manufactured in the UK. With local based technicians, engineers, designers and customer support, together with distribution and service partners around the UK. we have you covered. Read More.

Configuration
Recyclever's Reverse Vending Machines provide the functionality to toggle easily between various recyclable containers. Configure to accept the containers you want, and build machines to match their working environment or your brand. Read More.



Integration
Working with Recyclever is a collaboration. From the moment a deal is agreed, we will work with you to provide the best solution possible for you or your clients. Read More.
Size Matters
Here at Recyclever, we know that there isn't a 'one size fits all' solution when it comes to Reverse Vending Machines. Recyclever provides a huge range of size and capacity options. Read More.